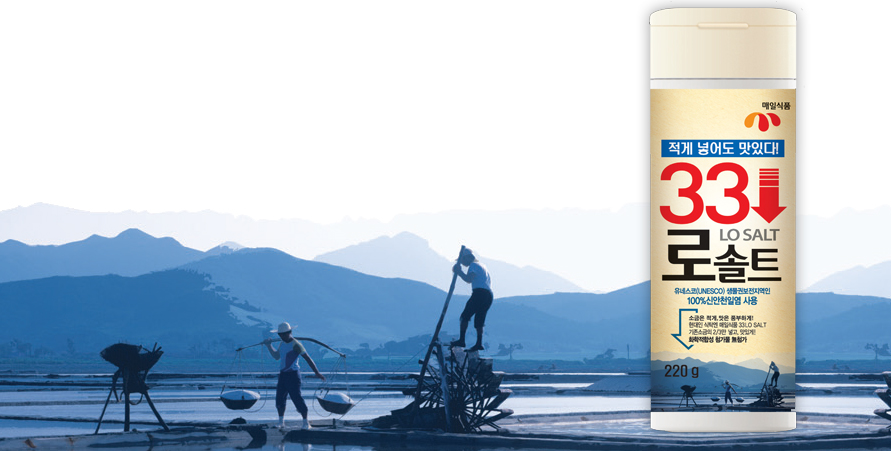 33Lo Salt
Cut salt intake by 33%
Yet just the same salty taste as normal salt!
Is pure salt using only solar salt from Shinhan Island which is a UNESCO-designated biosphere reserve area.
Only two third of salt use is enough, and it tastes just the same!
No calcium salts, which are harmful to the kidney, are added.
No chemically synthesized additives are added.
Sauce
Korean Seasoning Sauce for easy cookingIf foreigner who had been tasted to Korean foods, we think,
everybody wants to cook Korean foods directly.
In addition, foreign restaurant tries to cook Korean meal for their special customers. Maeil Korean Seasoning
Sauces help to cook Korean meal easily for your business.
Korean BBQ SauceMaeil BBQ sauce help to cook easily Bulgogi and Kalbi meal as same taste as the
customers has eaten in Korea in your kitchen.
1.Bulgogi Seasoning Sauces
2. Kalbi Seasoning Sauce.
3. Spicy Seasoning Sauce.
It will be provided with Korean cooking recipe.